Football specifically Ghana football is finally back to its normal place since the novel coronavirus pandemic forced authorities to bring it to a halt after suffering a long stay away from the game due to the investigative piece by ace journalist Anas Aremeyaw Anas.
The Ghana Football Association (GFA) suffered a humiliation dissolution after an exposé by Tiger Eye Pi's investigative group stripped the association; exposing its corrupt practices to the world.
After restructuring the league was back to its norm but the novel coronavirus that took the world's peace away from it took the game we love with passion away also and made us to suffer a long break from cheering our teams on.
Check the fixtures and results below: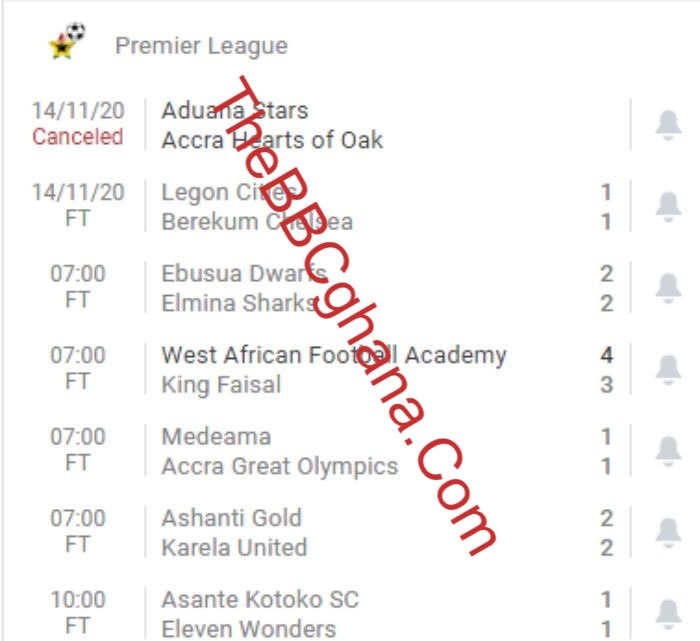 Finally, the league as back as Legon cities and Berekum-based Berekum Chelsea made the first opener of the Match Day One (1) fixtures of the league.
Check the league table below:
S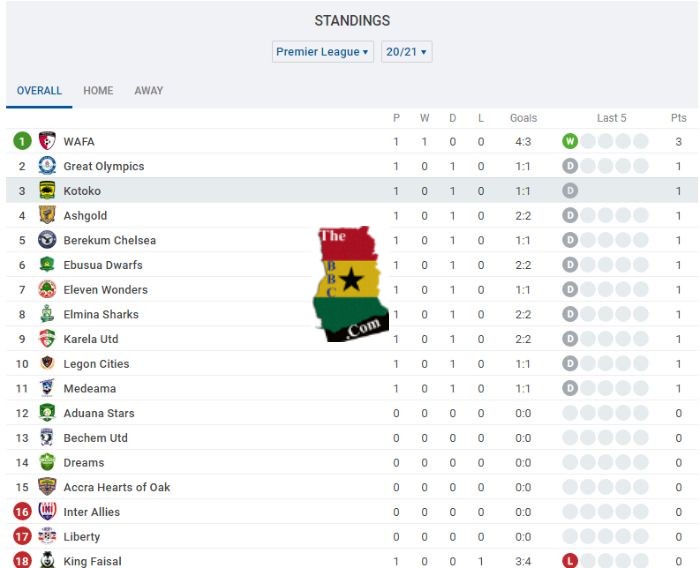 Source: TheBBCghana.Com