Female Police Officer Commits Suicide In A Hotel Room For This Sh0cking Reason
Sad news reaching us has it that, a female Police officer has committed suicide in Misiho Hotel at Akwasiho near Nkawkaw.
Richard Nimoh the manager of Misiho Hotel, reporting the incident to Nkawkaw police station state that, He went to check up on the guest and to his amazement, found the guest lying dead in the room.
The local Police together with the complainant moved to the scene and found the deceased who was identified as a policewoman. She was dressed in a multi-colored straight dress over black underwear with a black pair of slippers lying dead in a prone position on the floor.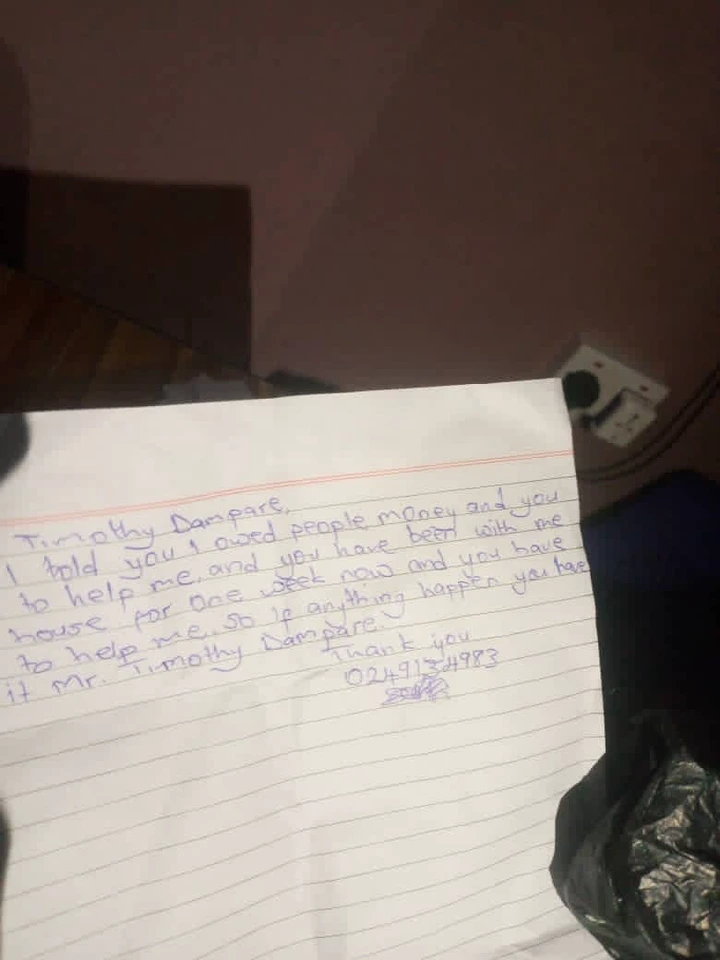 A search in her black ladies handbag found on a table beside her has eight (8) envelopes with the inscription " Mr. Timothy Dampare"
On one of them and a handwritten note which reads, "Dear Mr Timothy Dampare , I told you that I owed people money and you decided to help me, and you have been with me in my house for one week now and you have refused to help me, so if anything happens you have cause it Mr Timothy Dampare . Thank you 0249134983″.
May her soul rest in peace.
Source: TheBBCghana.Com