Controversial Ghanaian actress and social media personality, Lydia Forson has been spotted smoking a substance alleged to be marijuana in a photo that has since gone viral on social media.
Lots of people have lambasted her for sharing such a photo on social media since she serves as a role model to many in the public domain but she seems unfazed.
According to her, she believes it's her life and she can live anyhow she wants.
Users, who tried to register their displeasure at her post, weren't spared as she replied them equally.
One user, who goes by the name sika_aburow, asked Miss Forson to delete the photo because it was "highly disgraceful to the public" but she quickly riposted and asked the fan to "delete yourself for being stupid." (below)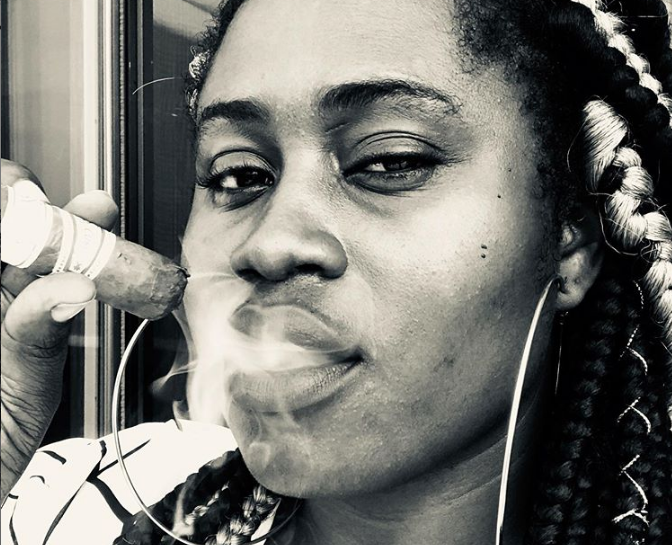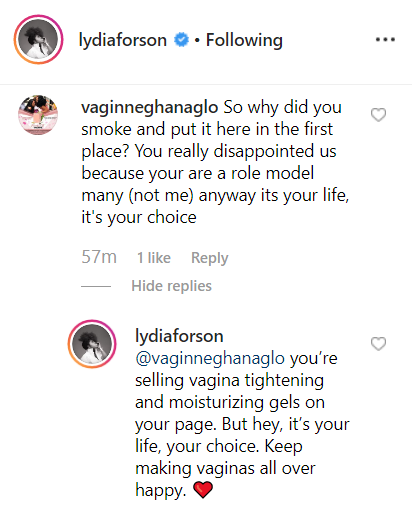 Vaginneghanaglo also queried Lydia Forson saying "So why did you smoke and put it here in the first place? You really disappointed us because your are a role model to many (not me) anyway its your life, it's your choice."
But, Miss Forson sarcastically said: "you're selling vagina tightening and moisturizing gels on your page. But hey, it's your life, your choice. Keep making vaginas all over happy. ❤️" (below)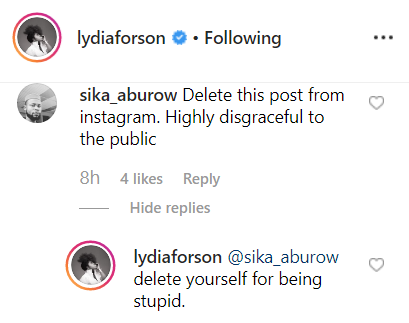 Source: TheBBCghana.Com