The world most pierced body female gender name is 'Elaine Davidson' Born in Berinsfield, Brazil, Elaine's first started out her career as a regular nurse, but she's currently a restaurant owner in Glasgow, Scotland where she resides after her divorce to Douglas Watson in 2012.
The record shows that she had her first piercing in the advert of early January 1997 and in middle May 2000, she had about 462 piercing among those 192 are located on her face alone.
In early 2005, her body piercing collection is about 4000 which among the 4000 marks 500 were located on her genitals. Sincerely speaking her genitals has the highest number of piercing than any other part of her body. In middle 2009 she had about 6005 piercing, she eventually got married on 8 June 2011 after which at that time, the total number of piercing on her body was 6925.
It was unfortunate that her marriage lasted for just a year.it's been years since we heard from her now.
Check out some photos of the woman below: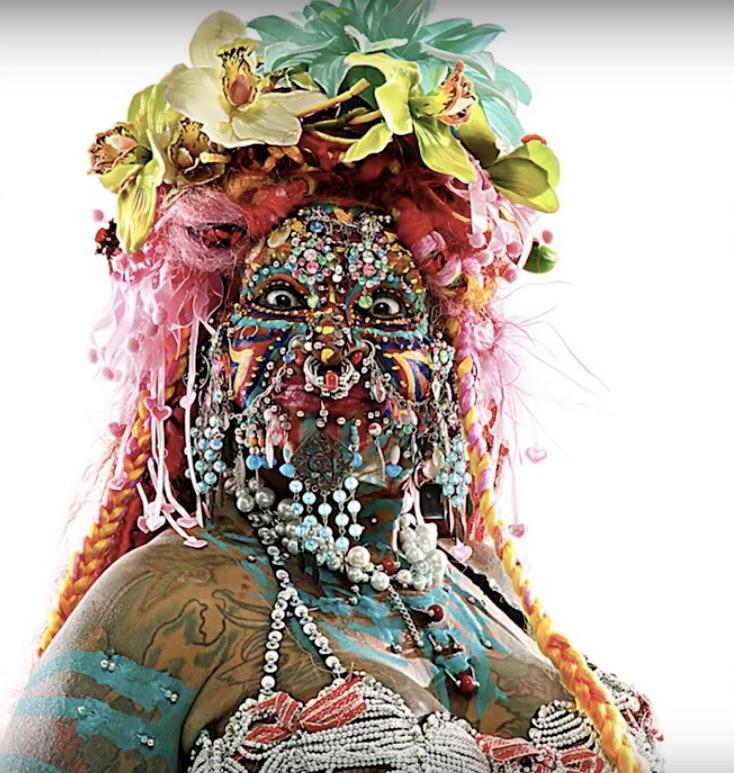 Source: TheBBCghana.Com