NPP, NDC supporters clash at Odododioodoo
Samson Lardy Anyenini adjudged 2019 journalist of the year.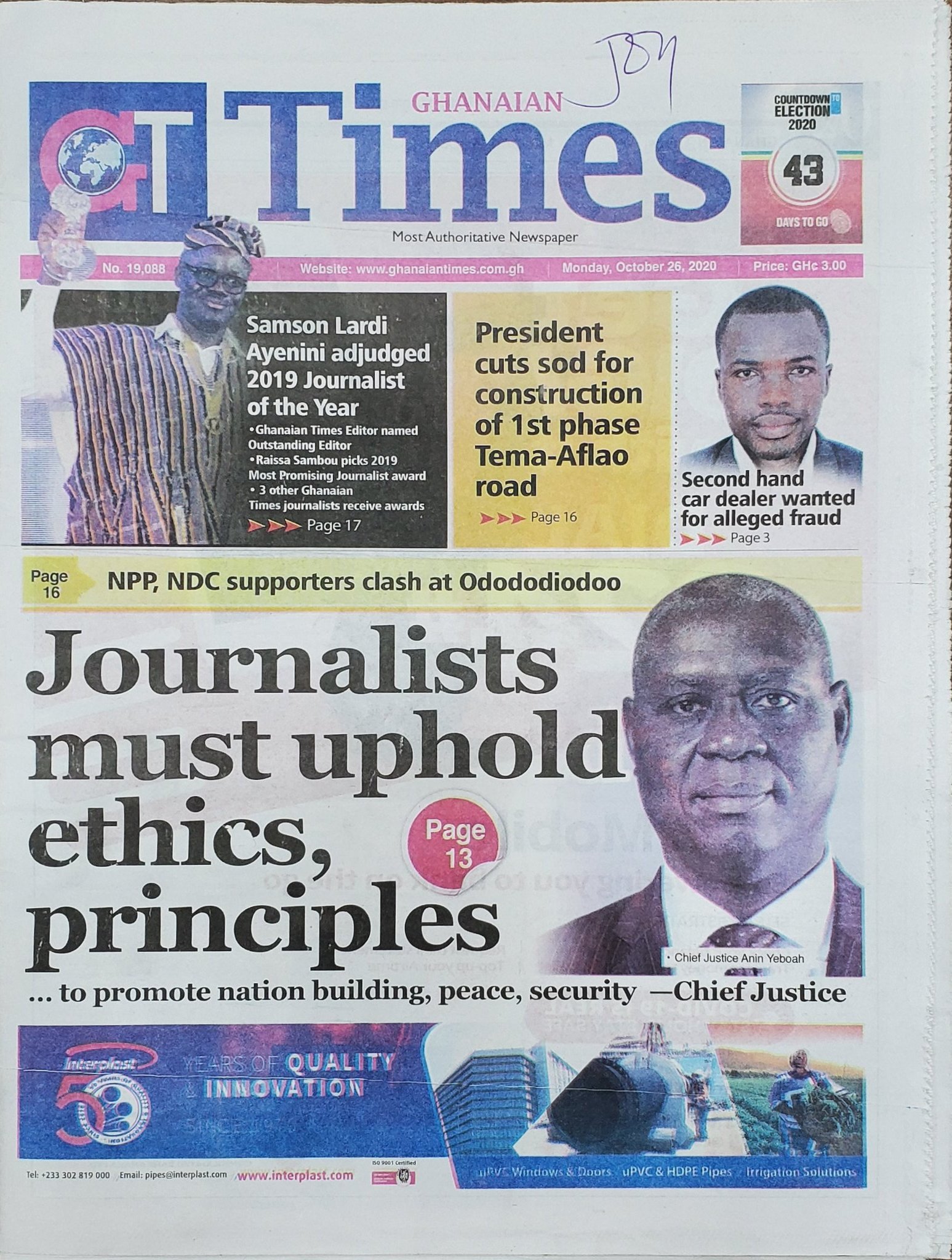 IMF projects economy won't contract amid pandemic.
Over 60% CAPBuSS applicants have no bank accounts.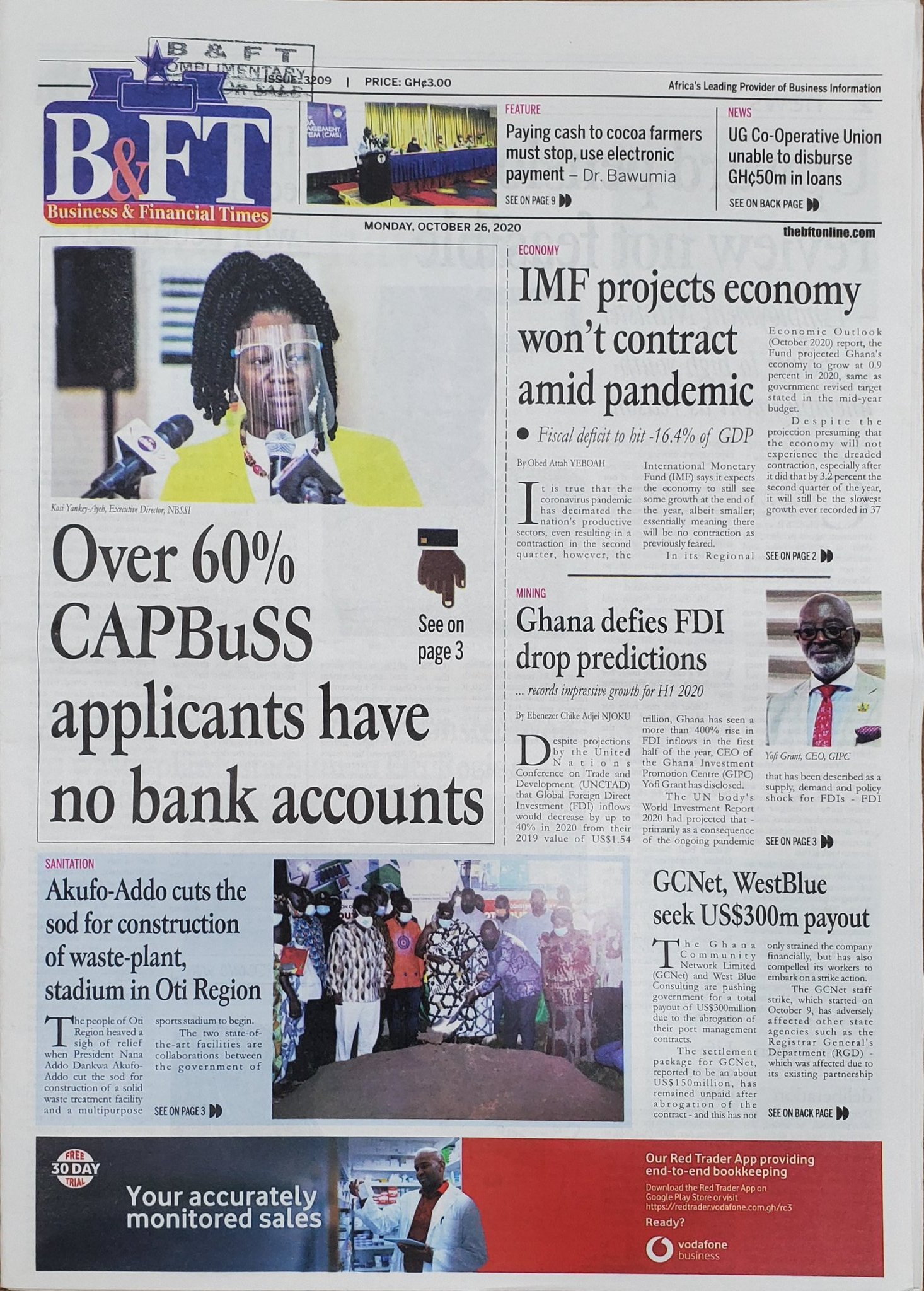 Chronicle Newspaper
Bawumia officially launches 'Adopt a polling station campaign
NDC health walk turns bloody after a sniper reportedly fired into the crowd.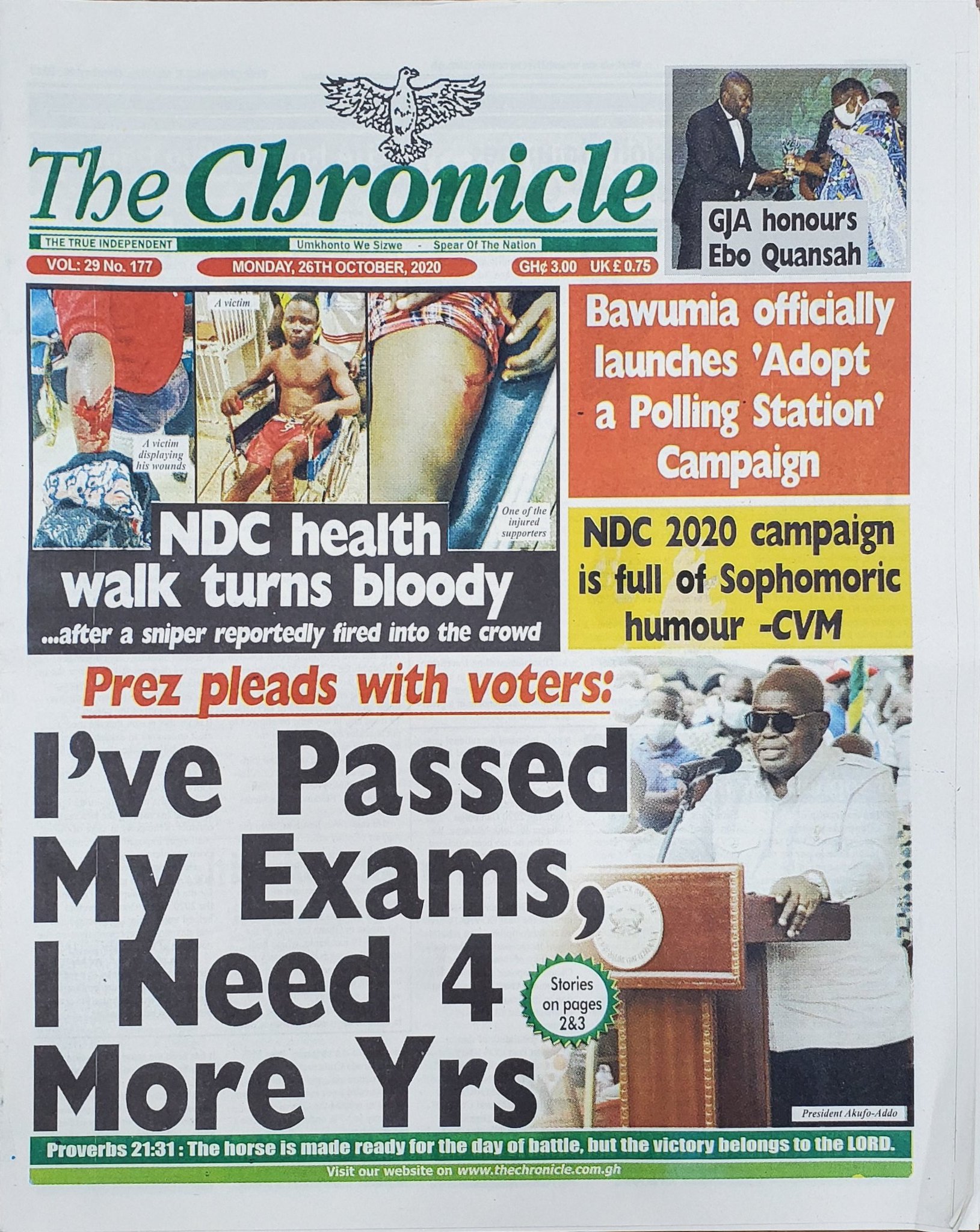 Ghana heads for biggest fiscal deficit in history
Only 3% of Ghanaian businesses fear collapse over pandemic – survey
GIPC's eyes increased intra-Africa investment.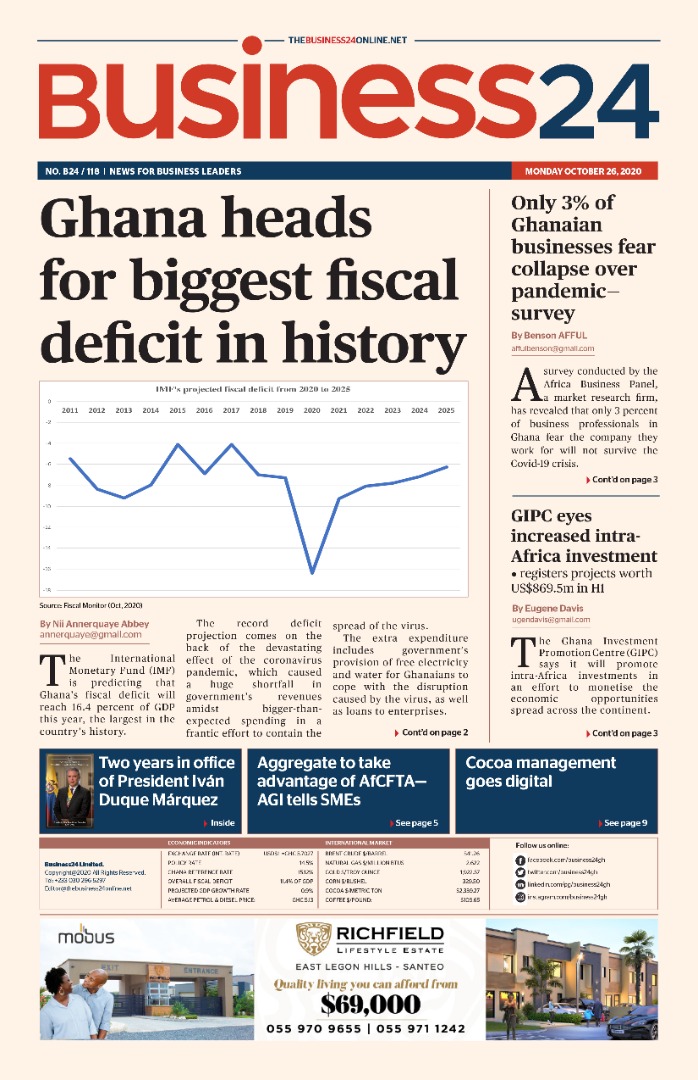 New Crusading Guide
Gov't yet to pay debt owe GCNet, West Blue
Akufo-Addo dazzles through Accra, calls for more votes, and cuts sod for the construction of new solid waste treatment facility.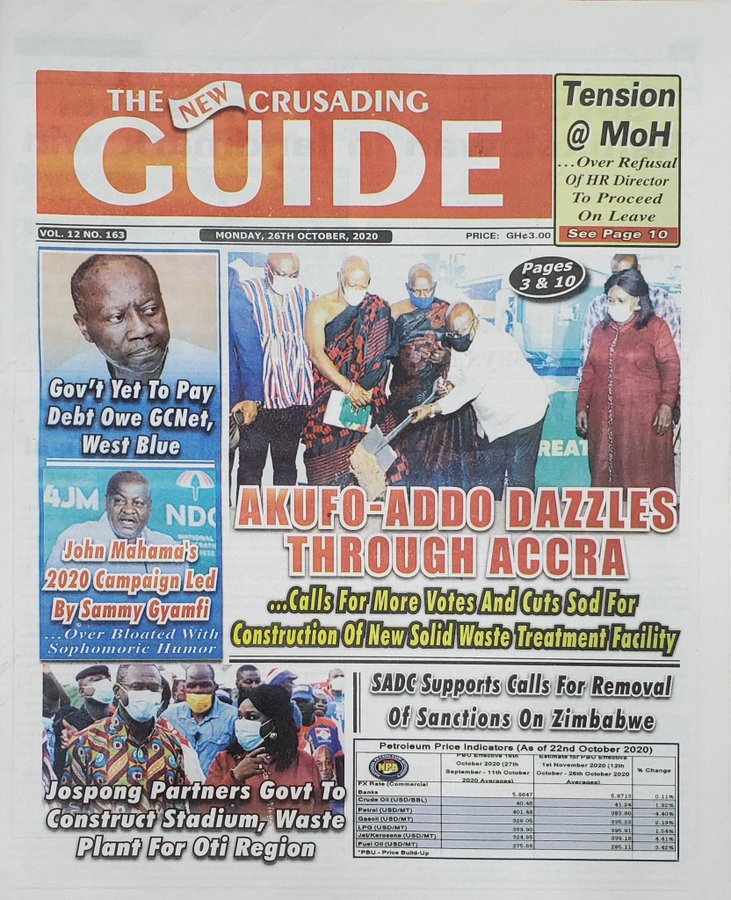 Daily Statesman
Post-COVID-19 rebuilding crucial in Dec 7 polls, says CVM
I've been truthful to you, Akufo-Addo asks Ghanaians for '4more to do more'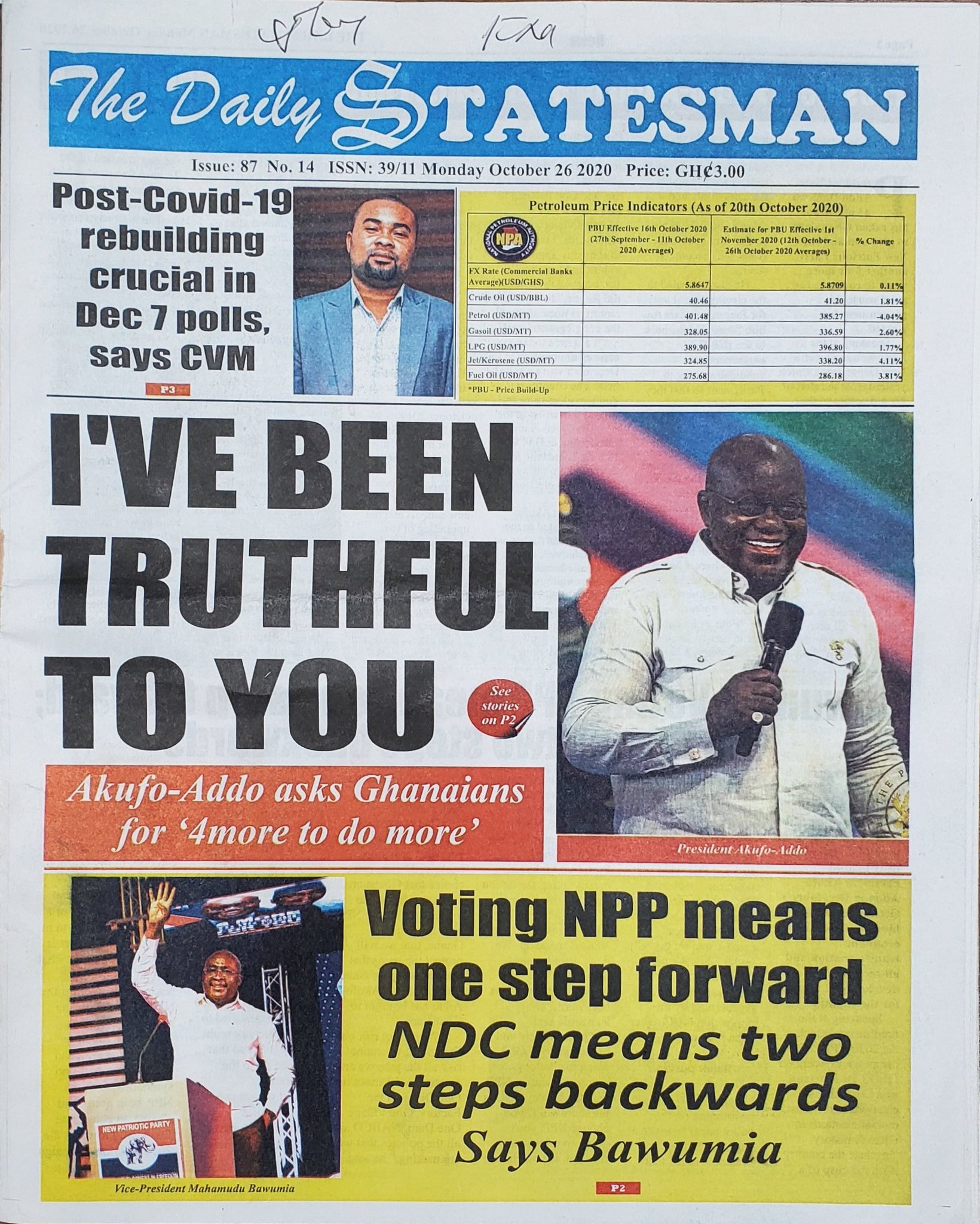 End fake news – President charges media at Graphic 70th-anniversary ball
High profile burial service ushers Madam Agbotui 'home'.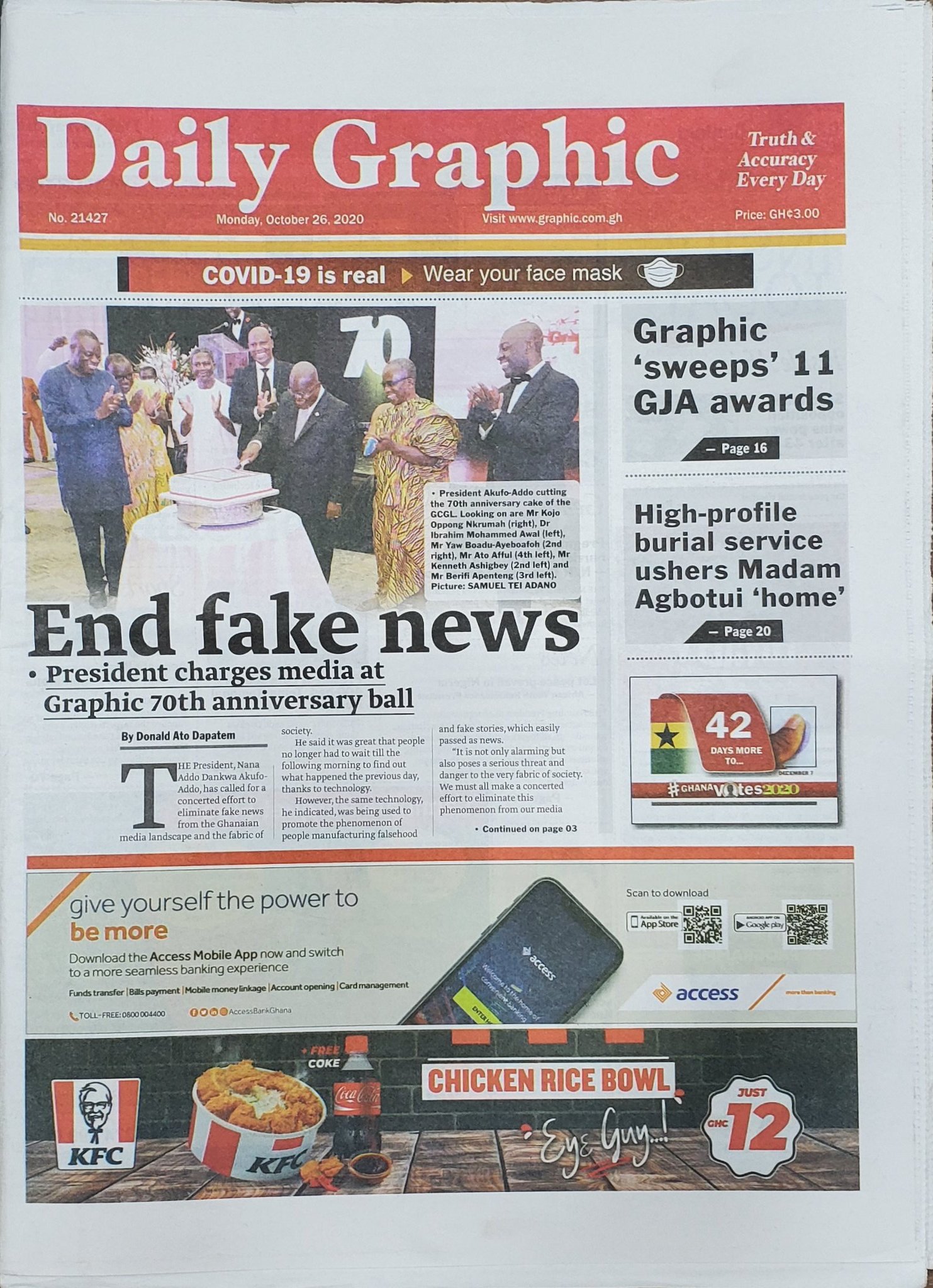 Takoradi girls' bones in court
Rawlings in tears.