Daily Graphic Newspaper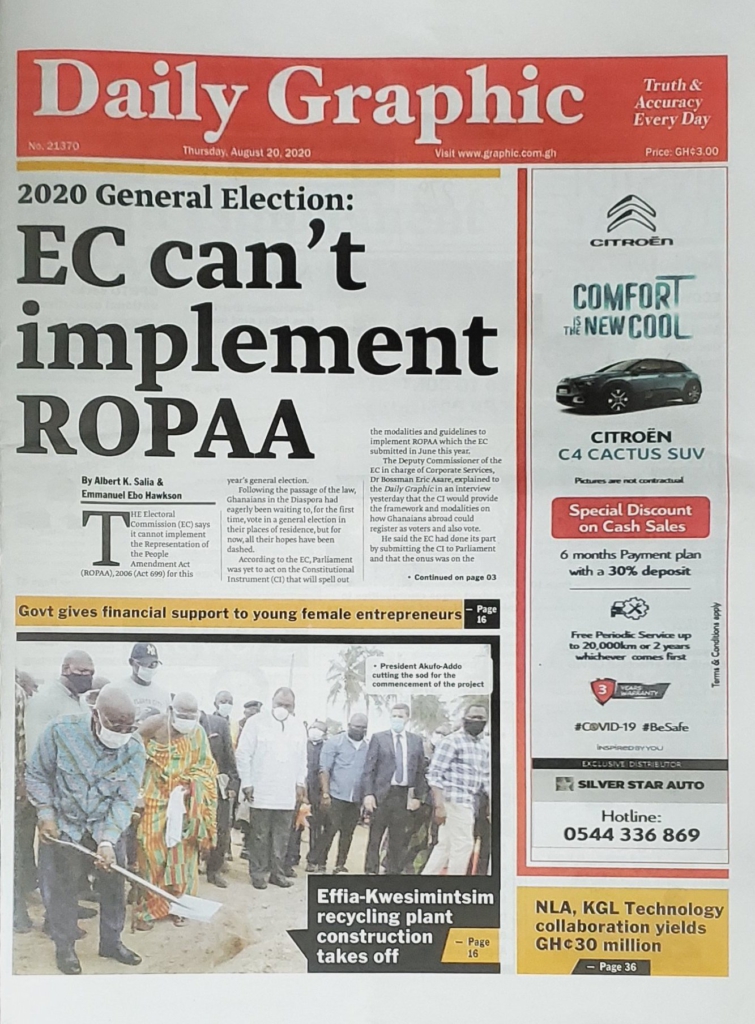 Daily Statesman Newspaper 
Chief of Staff: Akufo-Addo is committed to people with special needs.
Major boost for sanitation. President cuts sod for Ghana's first-ever waste treatment facilities
MIIF clears the air on approved transactions.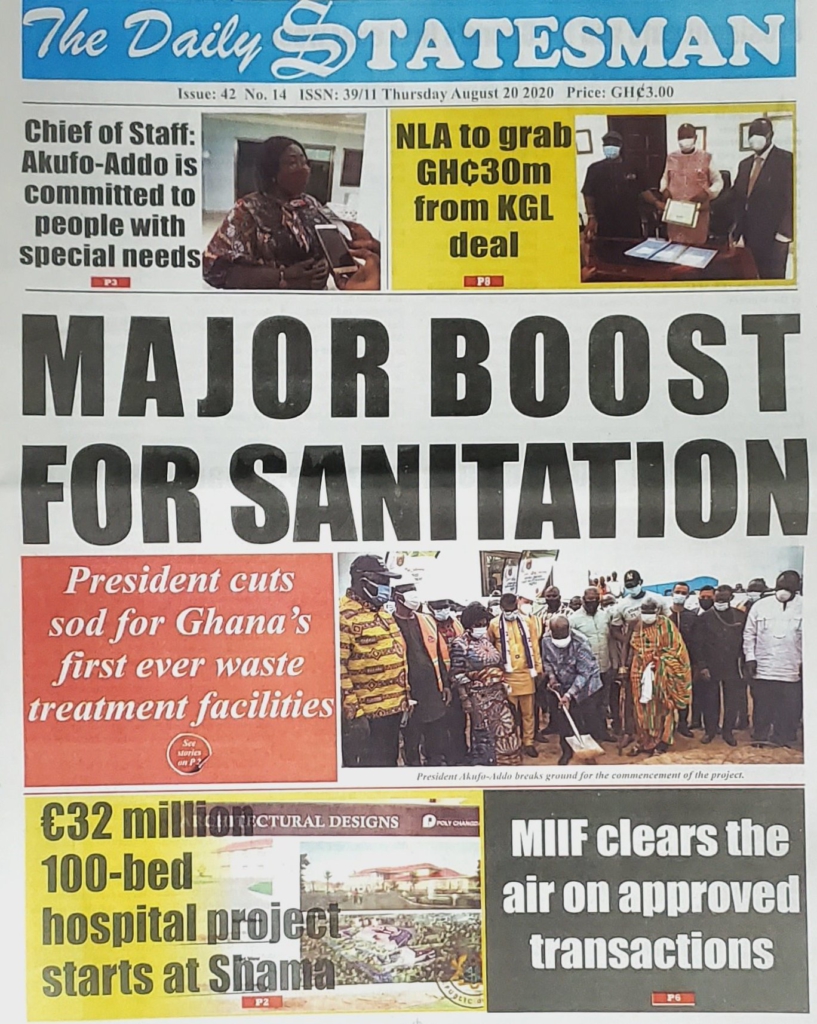 Prez commends Zoomlion on disinfection
MIIF silences NDC…sets record straight on AGYAPA royalties deal.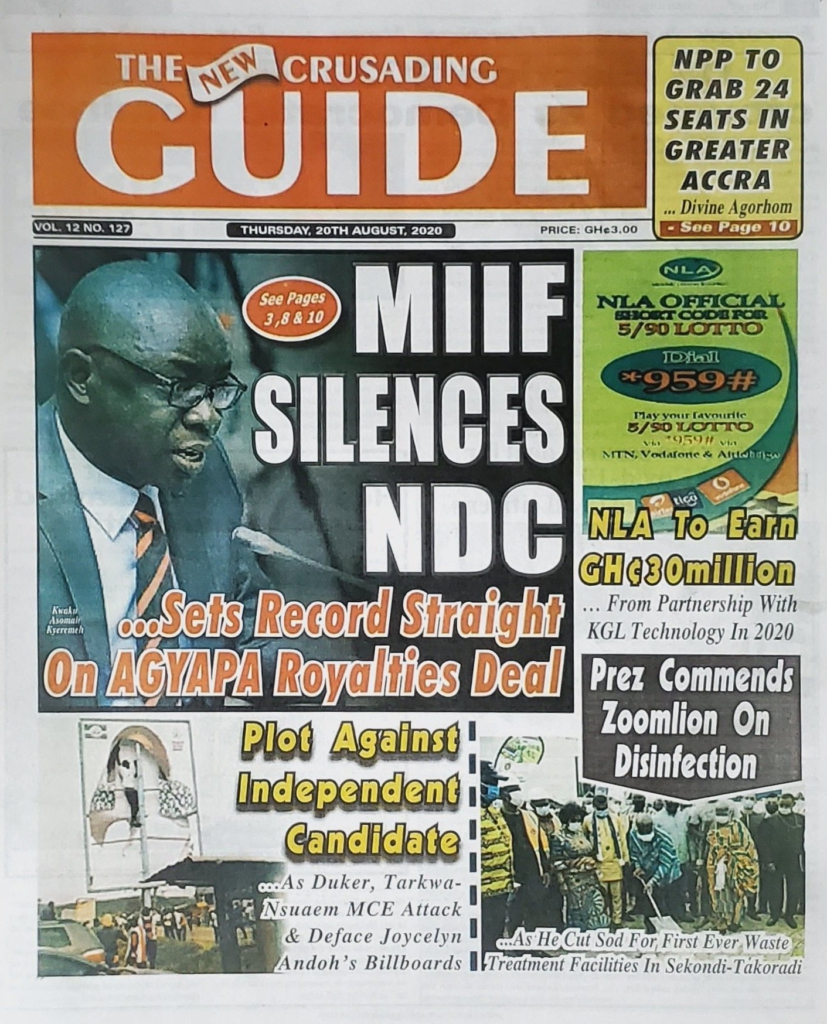 B&FT
Akufo-Addo cuts sod for Sek/T'di waste treatment facility
Govt supports women entrepreneurs with GH₵3m.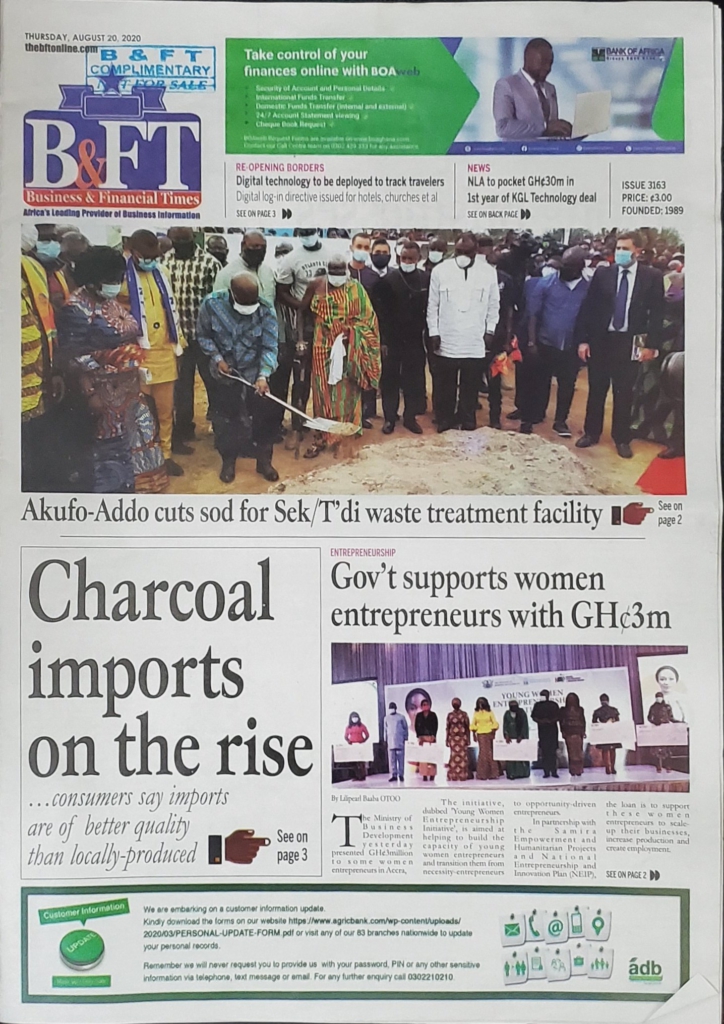 CRI pushes for 'one meal a day' policy for schools.
NLA targets GH₵30m revenue from digital lottery.
2nd Lady launches GH₵5.3m soft loan scheme for young women entrepreneurs.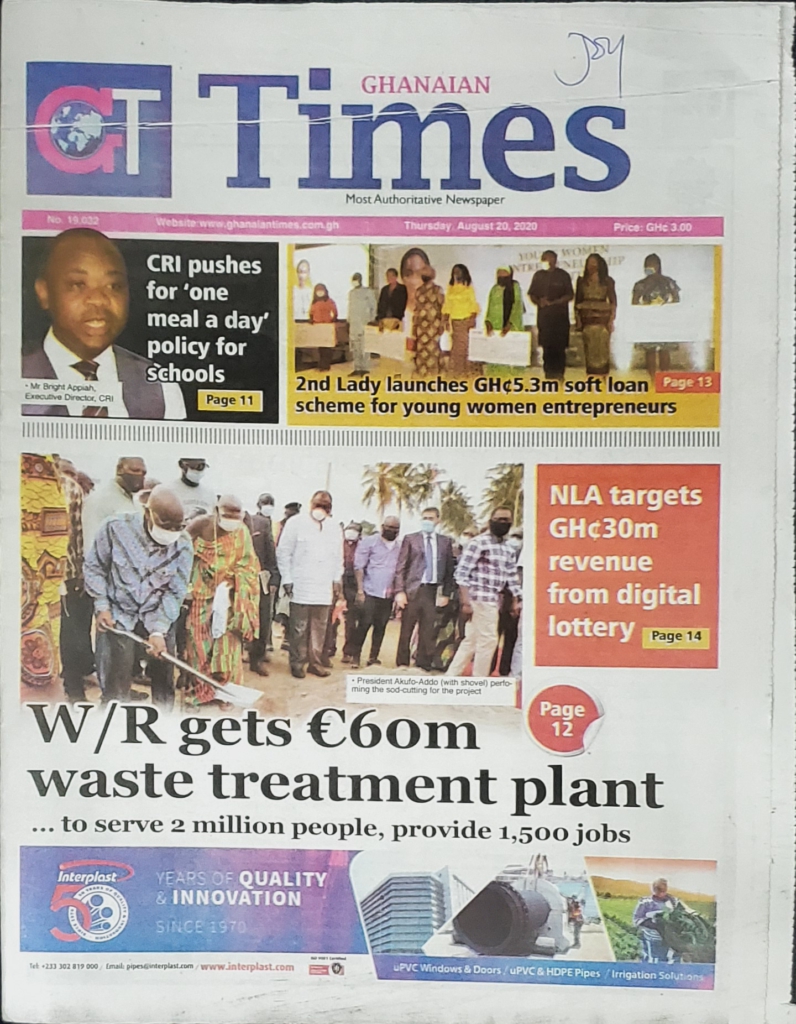 €60m waste treatment plant for Sekondi-Takoradi
I don't want to be blamed for electoral violence – Akufo-Addo
500 dressmakers benefit from GH₵1billion stimulus package.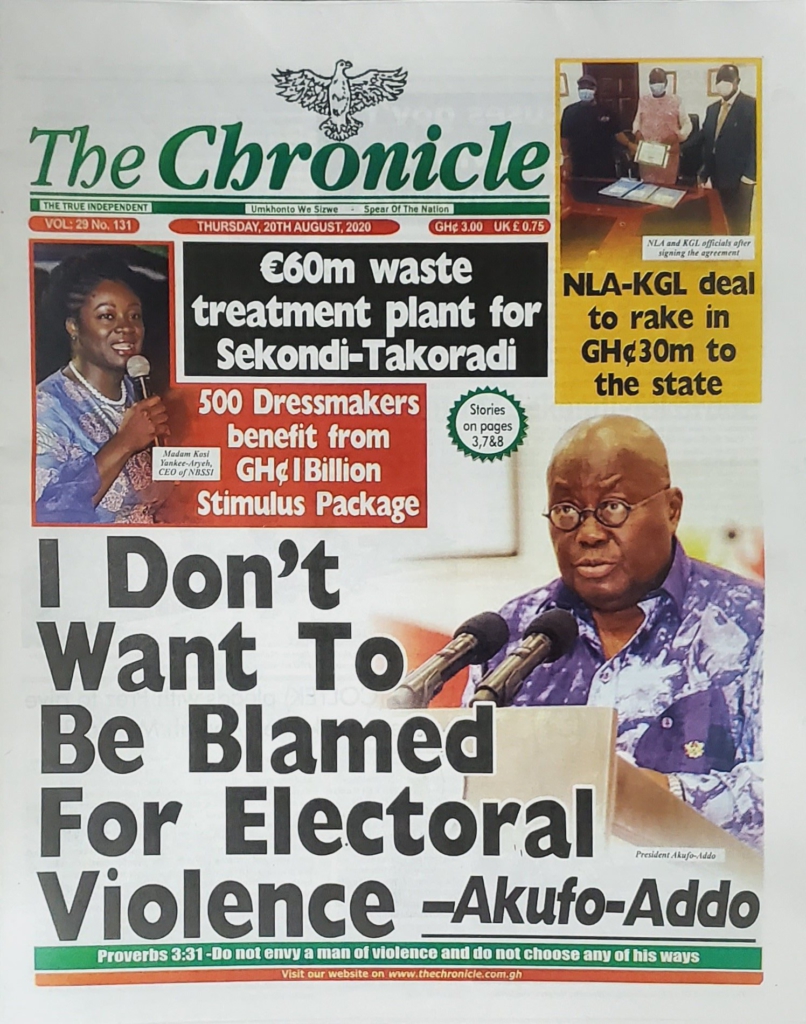 The Daily Dispatch
• Akufo-Addo cuts sod for waste treatment facility in Sek.-Takoradi.
• Ghanaian government harassing Nigerian retailers for 2020 electoral gains – Nigerian Foreign Minister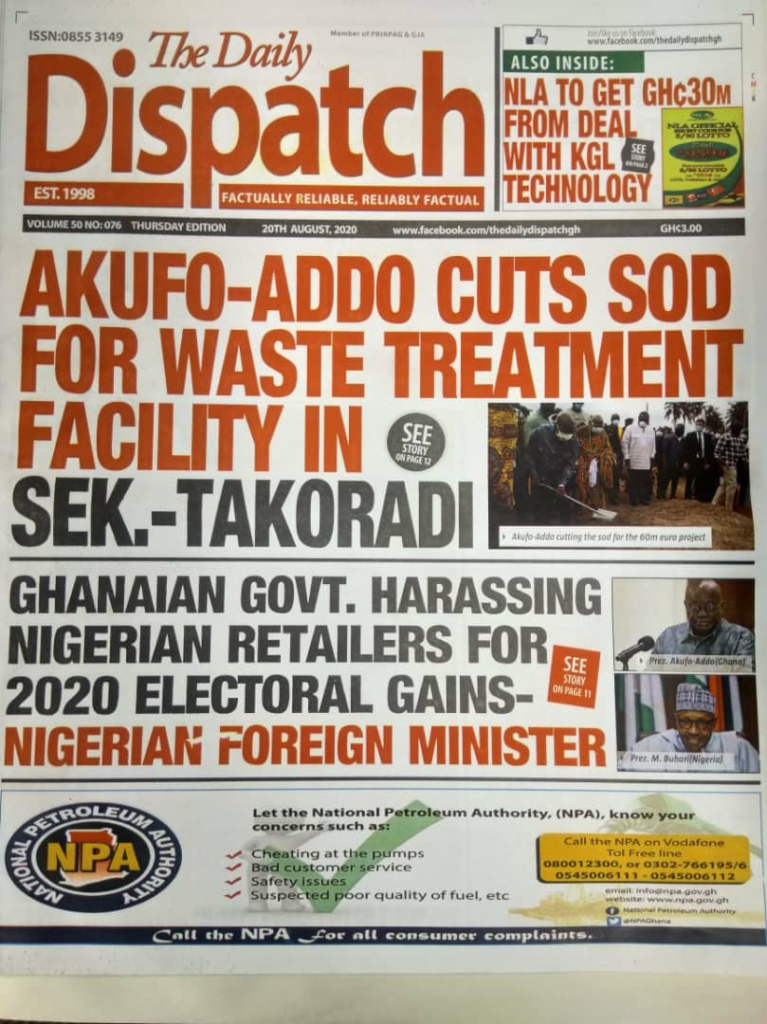 NPP policies lack sense, says Mahama
Our roads 'fili fili', not Green Book stuff – Nana
President cuts sod for 1st ever waste plant in Western Region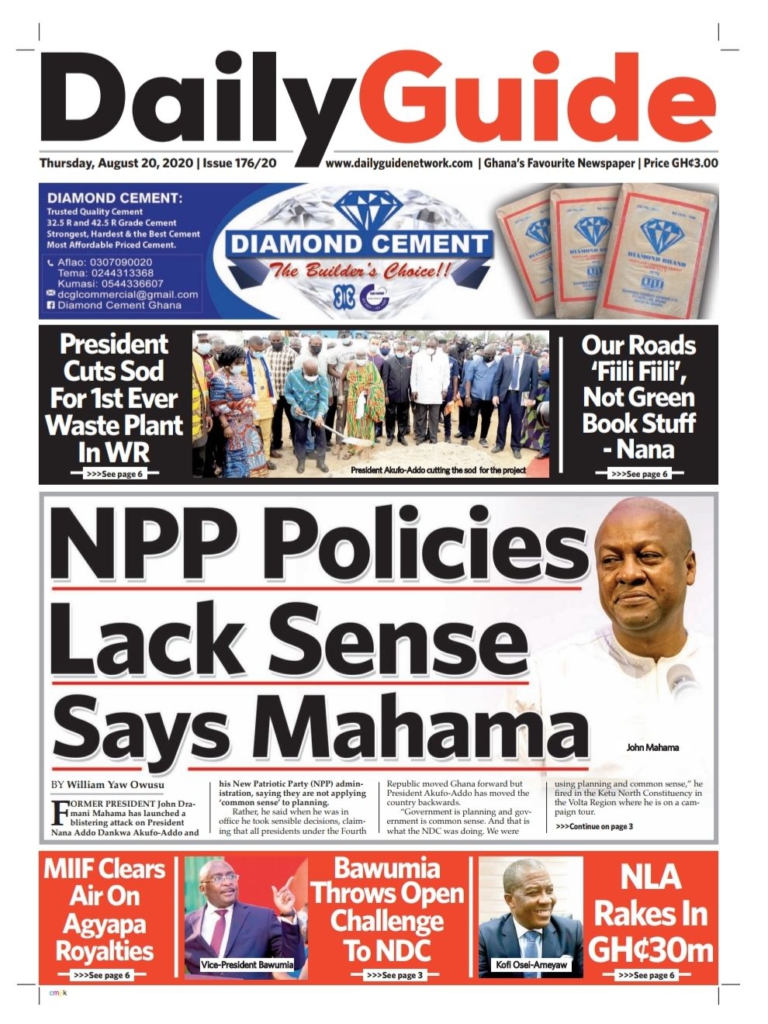 Source: TheBBCghana.Com